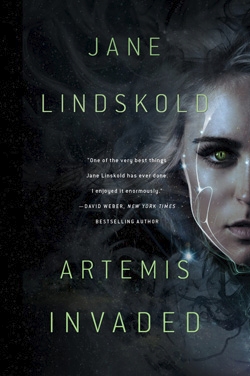 News Flash: Darynda Jones, who I interviewed a couple Wanderings ago, will be the guest speaker at this week's meeting of the Albuquerque SF Society. She's speaking about "Story Beginnings – Getting the Hook into Readers." For more details, click here.
News Flash: Just this week, I added a new page to my website. "The Universe of Artemis Awakening" contains a lot more than the list of titles featured on most such pages. Regular readers of the Wednesday Wanderings will find previously scattered information grouped in one place. There is information about the audiobook, a link to the popular "What would your Profession Be?" quiz, and a host of reviews. There's the beginning of a fan art gallery (and not all art is visual), which I hope to expand in the months to come.
Contests – several of which are planned in anticipation of the release of Artemis Invaded at the end of June – will also be listed here.

Read the full post at Wednesday Wanderings.